Retail Bags of Expanded Perlite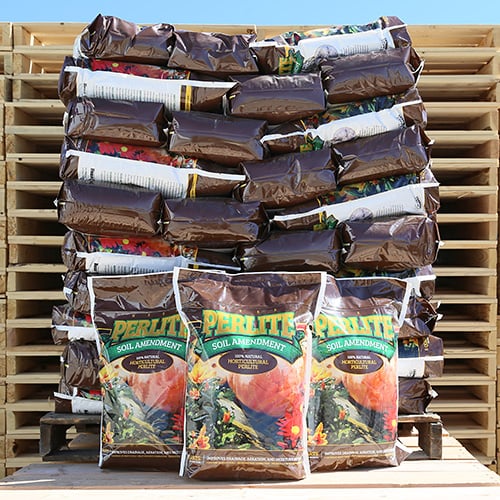 Horticultural grade perlite packaged in retail-ready 8 quart bags. Bags can be purchased singly for personal use or purchased wholesale by the pallet for resale.
Order singles using the BUY BUTTON below.
For palleted orders, please contact our fulfillment center at fc@hesspumice.com so we can arrange for the most economical shipping and get you a quote.
HESS HORTICULTURAL PERLITE: 8Q BAGS
Lightweight, long-lasting, water and nutrient retentive, chemically inert, sterile, safe and easy to use.
» Size/Grade: Horticultural Grade (130E)
Technical Data Sheet (PDF) for Hess 130E
BUY EXPANDED PERLITE
SHIPPING NOTES: 1 | The shopping cart system occasionally glitches and throws up an "order can't be shipped to your address/location" (or similar) error message. Not true. We ship almost anywhere. Contact us at fc@hesspumice.com and we'll take care of you. 2 | For large orders, please contact us for a freight rate.
Expanded Perlite in Production Bags or Bulk Quantities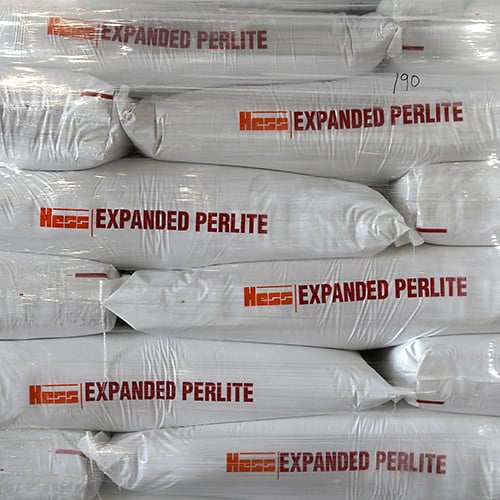 Hess Perlite produces expanded perlite in various grades and packages it in 4 cubic-foot (cf) bags, 55 cf or 118 cf supersacks, or directly loaded into bulk container rail cars or tractor trailers. Contact us at info@hessperlite.com
Perlite Ore
We also supply perlite ore buy rail or truck to perlite expanders and for other industrial processes and manufactured products. Contact us at info@hessperlite.com